Guilty: Jury finds Shafia family members guilty of first-degree murder
KINGSTON, ONT.—This is Canada. They won't be "hoisted onto the gallows." But they're going to prison for life.
Mohammad Shafia: Guilty on four counts of first-degree murder.
Tooba Mohammad Yahya: Guilty on four counts of first-degree murder.
Hamed Shafia: Guilty on four counts of first degree murder.
On Sunday afternoon, after 15 hours of deliberation, the jury of five men and seven women returned with their verdict.
Justice — 31 months removed from mass homicide at the Kingston Mills Locks.
Justice
and
vindication for Zainab, Sahar and Geeti Shafia, for Rona Amir Mohammad.
Justice — the best defence they could afford and presumption of innocence for all the accused — but a final day of reckoning for them at the Frontenac County Courthouse.
They'd waited for the verdict in the basement cell. It arrived shortly before 2 p.m.
Guilty across the board and no chance of parole for 25 years.
Mohammad Shafia is 59.
Tooba Mohammad Yahya is 42.
Hamed Shafia is 21.
The Shafia sisters were still in their teens when their lives came to an end in the early morning hours of June 30, 2009. Gorgeous Zainab was 19. Sultry Sahar was 17. Rebellious Geeti was 13. And Rona – sad, doomed, betrayed Rona — was 52.
Remember them.
The jury did.
Before his arrest, patriarch Mohammad Shafia had declared boastfully, oozing self-righteousness: "Even if they hoist me up onto the gallows … nothing is more dear to me than my honour.''
No doubt that thought will keep him warm at night in his jail cell.
This is the price of "honour." This is the price exacted for an "honour killing."
As trials go, jurors faced a complex task. They had to consider more than three months of proceedings, including the testimony of 58 witnesses, 165 exhibits, physical evidence, forensics, wiretaps, laptop searches and diametrically opposing arguments from the Crown and the defence.
At the core of the trial was the key question: Were the deaths the result of a tragic car accident, as the defence contended, or murder driven by outrage over family honour besmirched?
A precise starting point for the saga is difficult to decipher. Could have been the moment that Zainab fled the family's home in Montreal and sought sanctuary at a women's shelter, triggering the "downward spiral of turmoil in that household." Could have been when photographs of Sahar in her boyfriend's embrace were discovered and shown to Sahar — prints of those pictures were found by police in the family's Lexus and in the side-pocket of Hamed's suitcase, packed for a getaway to Dubai that was prevented by his arrest. Could have been, arguably, when the clan of 10 immigrated to Canada in 2007 — settling amidst an alien culture where the social mores would remain forever cold-shouldered — setting in motion all subsequent events, every happenstance and choice that led ultimately to four bodies inside a vehicle at the bottom of the Rideau Canal.
The criminal chronicles, however, of Zainab, Sahar, Geeti and Rona began on the morning of June 30, 2009, when the family's newly purchased — $5,000 — second-hand Nissan Sentra was found submerged in a lock at Kingston Mills. A civilian diver subsequently discovered there were people floating inside.
The victims were three Shafia daughters: Zainab, 19, Sahar, 17, and 13-year-old Geeti, along with Shafia's first wife in a clandestinely polygamous marriage, Rona Amir Mohammad, 52.
This grisly discovery would eventually lead to first-degree murder charges for each of the defendants and national hand-wringing over the phenomenon of "honour killings" imported to Canada from abroad.
And the plot had originated with Mohammad Shafia, said Crown attorney Laurie Lacelle in her closing submissions: "It was Shafia who set the plan in motion and offered the first concept for the murders – drowning."
At trial — where opening statements began on Oct. 20 — the prosecution would formalize its theory that this was not just a mass murder but a mass honour killing, provoked by the victims' behaviour, conduct so offensive to parents and brother (and, in Rona's case, a husband) that homicide was the only remedy, a toxic salve for the Shafia reputation.
The teens were disobedient and defiant, Zainab and Sahar took boyfriends, all three girls wore revealing clothing — adolescent Geeti was actually sent home to change after showing up for class in a sweater cut too low — and, at various points, told authorities of problems at home. Zainab fled, which the Crown said was the "catalyst" for the murder plan.
Rona, meanwhile, the barren and eclipsed first wife — pushed out of the marital bed by preferred and fertile Tooba (a point she emphasized from the witness stand, insistent that Shafia had no further conjugal relations with his first missus when the second arrived on the scene) — had spoken of divorce and become a burden. The handsome woman who'd brought a considerable dowry to the union had asked Shafia for money — variously cited as $50,000 to $500,000 — to start her life anew near siblings in France. Shafia allegedly offered her $5,000.
It is intriguing that, as Montreal immigration lawyer Sabine Venturelli testified at the preliminary hearing, she'd been offered $10,000 by Shafia to close the file on Rona's application for permanent residency status and have her sent back to Afghanistan. Though Venturelli did testify at trial, this detail was never heard by the jury because defence lawyers successfully argued it was hearsay. The offer had allegedly been relayed to Venturelli, on Shafia's behalf, by an aunt of Tooba who lived in Montreal. At that point, Rona's application had been progressing. She'd joined the family five months after everyone else had arrived in Montreal. Shafia came to Canada under the immigrant investor program, essentially a way of buying into the country, as permanent residents, for the well-heeled.
Justice Robert Maranger had instructed the jury they were to find the defendants guilty of either first-degree or second-degree murder or not guilty. A finding of manslaughter was not an option.
First-degree murder would imply premeditation. In the case of second-degree the planning element would not apply. Both mean life sentences but with no chance of parole for 25 years in first-degree murder and parole after anywhere from 10 to 25 years for second-degree, at the discretion of the judge.
Would that have made a difference for these convicted felons? For Hamed, no doubt, but even facing a quarter century behind bars, he'd still be only in his mid-40s upon release. And pious self-certitude – our murders, right or wrong – was a quality in abundance among the suspects, from the moment police planted bugs in their car and home phone.
Referencing sexy photos of voluptuous Zainab and Sahar — cellphone pics they'd taken of themselves — Shafia was both apoplectic and dead certain of having done the right thing. "Whenever I see those pictures, I am consoled. I say to myself, 'you did well. Would they come back to life a hundred times, for you do to the same again.' That is how hurt I am.
"Tooba, they betrayed us immensely. They violated us immensely. There can be no betrayal, no treachery, no violation more than this.
"They committed treason themselves. It was all treason. They committed treason from beginning to end. They betrayed kindness, they betrayed Islam, they betrayed our religion and creed, they betrayed everything.
"They brought about their rightful deaths.''
And what did Tooba ever say in defence of the daughters she'd borne?
"I know Sadaf (Zainab) was already done, but I wish two others weren't."
Of Rona – well, Wife No. 1 was never on Tooba's conscience.
A finding that one or more of the accused aided or abetted the principle offender in the case would still apply to either first- or second-degree murder had explained to the jury last Friday, in his lengthy instructions.
He also reminded the jury, as did the Crown, that although an abundance of evidence was presented to that effect, a "motive'' — honour killing as argued by the Crown — was neither needed not proof required.
The case had revolved, as the judge noted, a "great deal of circumstantial evidence."
The Crown said that all three defendants participated in and contributed to a planned mass murder. They searched the Internet on such subjects as "where to commit a murder," and scouted out sites, prosecutors documented. They chose the locks at Kingston Mills on a return family trip from Niagara Falls. They drowned their intimates somewhere on the site, placed them in the Nissan, and attempted to tip that vehicle off the precipice of the northern-most lock. The Nissan got up on the concrete ledge, however, and the Lexus was deployed to push the smaller vehicle into the water.
That episode — unplanned, obviously — caused damage to the Lexus' headlamp, pieces of which were found at the canal and in Montreal where Hamed admitted to staging an accident with a guard rail in a parking lot, specifically to cover up damage absorbed by the SUV. Damage to the two vehicles would later be matched up by accident reconstruction experts.
Intercepted communications also recorded Shafia using caustic language to refer to his daughters, calling them "treacherous'' and "whores."
Shafia seemingly justified the murders on one intercept: "No, Tooba, they messed up. There was no other way. Tooba, for the love of God, look at what they did. No, Tooba, they were treacherous to both themselves and us. For the love of God, Tooba, damnation on this life of ours, on these years of life that we lead."
And he was unrepentant: "Even if they come back to life a hundred times, if I have a cleaver in my hand, I will (them) to pieces. Not once but a hundred times. As they acted that cruel towards you and me, for the love of God, what had we done (to them)?: We had excess had we committed that they … undressed themselves in front of boys?
"If we remain alive one night or one year, we have no tension in our hearts, (thinking that) our daughter is in the arms of this or that boy, in the arms of this or that man. God curse their graduation! Curse of God on both of them (Zainab and Sahar), on their kind. God's curses on them for a generation.
"May the devil sh-- on their graves! Is that what a daughter should be? What a daughter be such a whore?''
For the trio of defence counsel, this was always portrayed as a dreadful accident, with a confused Zainab, who had no licence, at the wheel, driving the Nissan catastrophically into the canal.
That it was an honour killing, Patrick McCann – who represented Hamed (who never took the stand) – said was "preposterous."
As the family maintained from the start, Zainab took the keys to the Nissan after the family had checked into two rooms at the Kingston East Motel, taking the car for a joyride with three passengers, Rona purportedly in search of phone cards – at 2 a.m.
Defence lawyer Peter Kemp, for Shafia, offered a timeline that suggested four people couldn't have been drowned with enough time to spare, such that Hamed could be back in Montreal by 6.48, when he took a call on his cellphone in that city.
The prosecution dismantled that proposal, countering with a different timeline.
Hamed never took the stand. Tooba did and tried to deflect suspicion from her oldest boy, even if that meant throwing her husband under the bus.
And Shafia, who dabbed a handkerchief to his eyes at various junctures of the trial, he maintained innocence on the stand but cut the victims – Zainab and Sahar especially – no slack for their sins.
His conscience, as the intercepts had shown beyond a doubt, was at peace: "I (am) happy and my conscience is clear. They haven't done good and God punished them. My conscience, my God, my religion, my creed, aren't shameful. Even if they hoist me up onto the gallows … nothing is more dear to me than my honour.''
Father had advised and reassured son: "We are not ashamed of our conscience, neither you nor I nor your mother. Be like a man. Your mother is also like a man … Even if God forbid, they hoist us onto the gallows.
"Don't think about it, don't worry about it, whatever the eventuality, it is from God. We accept it wholeheartedly.
"There is nothing more valuable than our honour."
Family convicted in Canada 'honor murders'
STORY HIGHLIGHTS
Shafia family guilty of Ontario "honor murders"
Three sisters and Shafia's first wife were found dead in a car that plunged into a canal
Investigators: Wiretapped conversations reveal a premeditated plan
Kingston, Ontario
-- A Canadian jury Sunday convicted a family of Afghan immigrants of the "honor" murders of four female relatives whose bodies were found in an Ontario canal.
Mohammed Shafia, 58; his wife, Tooba Mohammad Yahya, 42; and their son, Hamed, 21, were found guilty of first-degree murder in the deaths of Shafia's three teenage daughters and his first wife in his polygamous marriage. Sunday's verdicts followed a three-month trial, in which jurors heard wiretaps of Shafia referring to his daughters as "whores" and ranting about their behavior.
"This is a good day for Canadian justice. Our democratic society protects the rights of all," Gerard Laarhuis, the chief prosecutor in the case, told reporters outside the courthouse in Kingston. "It's a very bad day, because this jury found that four strong, vivacious and freedom-loving women were murdered by their own family."
At least one Shafia family supporter interrupted Laarhuis with shouts of "lies" and called the verdict a "miscarriage of justice." But others cheered the verdict as Laarhuis continued.
The three Shafia sisters -- Zainab, 19, Sahar, 17, and Geeti, 13 -- were found dead inside a car that plunged into the Rideau Canal in Kingston on June 30, 2009. Shafia's first wife, 50-year-old Rona Amir Mohammad, also died.
The verdicts came on the second day of deliberations for a seven-woman, five-man jury in Kingston, about 280 km (175 miles) west of the family's home in Montreal.
Prosecutors said the girls' father, mother and brother all plotted to kill the four women in an "honor" murder. Investigators claimed that hours of wiretapped conversations reveal a premeditated plan to punish rebellious, Westernized daughters and their permissive advocate, Rona.
Shafia and Yahya admitted on the stand that they were upset with Zainab for running off to marry a Pakistani man they hated, that Sahar wore revealing clothes and had secret boyfriends, and Geeti was failing in school and calling social workers to get her out of a home in turmoil.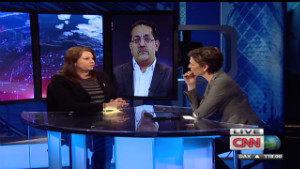 'No faith on earth justifies this'
Prosecutors argued that under instructions from his father, Hamed Shafia used the family Lexus to ram the other family car carrying the women into the canal. The shattered headlight on the Lexus, they claim, matches the damage on the rear bumper of the family Nissan in which the women were found dead.
Investigators also believed the victims might have died before they hit the water, because they were unable to escape despite their seat belts being unbuckled and the car being submerged in just 7 feet of water.
In the three-month-long trial, Shafia testified, "My children did a lot of cruelty toward me," as he wept openly on the stand. He went on to say he believed his children "betrayed" him by dating and he did not hide his anger, saying a father would never expect that kind of behavior from this daughters.
In taking the stand, Shafia swore to tell the truth on the Quran and he again invoked the holy book to say Islam does not condone killing people to preserve a family's honor.
In a direct response to a question from prosecutor Laurie Lacelle, Shafia said, "To kill someone, you can't regain your respect and honor. Respected lady, you should know that. In our religion, a person who kills his wife or daughter, there is nothing more dishonorable. How is it possible that someone would do that to their children, respected lady?"
"You might do it," Lacelle calmly replied, "if you thought they were whores." Shafia had used that term in a conversation captured by wiretaps.
Investigators played hours of the wiretap recordings in court, alleging many conversations involving the three suspects prove they were plotting murder. In some of the most shocking conversations, Shafia launched into a rant about his daughters' behavior.
"I say to myself, you did well. Would they come back to life a hundred times, you should so the same again," he says. And in another played in court and translated from the Afghan language Dari, he says, "May the devil defecate on their graves! This is what a daughter should be? Would a daughter be such a whore?"
Shafia and his lawyers tried to explain that his shocking words are traditional expressions in Dari that should not be translated literally. But the jury also heard from an expert witness on honor murders -- a term CNN is using in the interest of clarity rather than the more common "honor killings" because the latter phrase does not properly describe the alleged crime.
That witness, University of Toronto professor Shahrzad Mojab, said that in some families, honor is worth more than life.
In an interview with CNN, Mojab said that many times, honor crimes are calculated acts that involve more than one family member.
"There is a very important difference between honor killing and violence against women in the form of domestic violence. It is plotted, it is premeditated." Mojab said.
"What we need to understand is that the male power and the male desire for the control of the woman's body and the woman's sexuality -- the honor resides in that sort of understanding and the ownership of women's body and sexuality," he said. "So when that is being presented in a way that is not acceptable to the social norm, then the only way the honor can be restored is by purifying that. And the purification is through blood."
CNN's Paula Newton contributed to this report.
KINGSTON, ONT.—A jury in eastern Ontario has decided the fate of three Montrealers accused of killing four family members over honour.
They have found Guilty of First Degree Murder
The jury reached its verdict on Day 2 of deliberations, after 15 hours.
Mohammad Shafia, 58, his wife Tooba Yahya, 42, and their son Hamed, 21, originally from Afghanistan, have pleaded not guilty to four counts each of first-degree murder.
They're accused of killing Shafia sisters Zainab, 19, Sahar, 17, and Geeti, 13, as well as Rona Amir Mohammad, 52, their father's childless first wife in a polygamous marriage.
The Crown alleges the three sisters were killed because they would not comply with their domineering father's strict code of conduct.
Judge Robert Maranger told the jury on Friday they can reach different verdicts for the three accused, and that the options available to them are guilty of first-degree murder, guilty of second-degree murder or not guilty.
More to come.