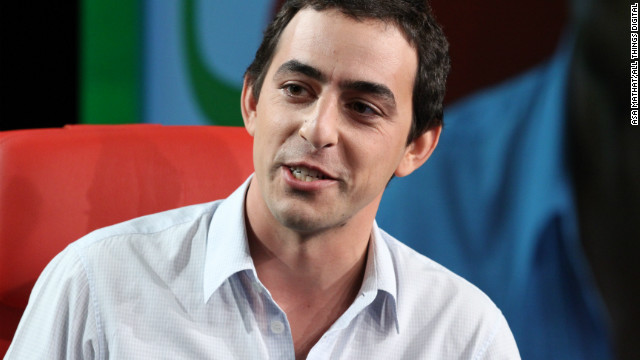 Laguna Niguel, California – In YouTube's vision of the future, television will look a little like video games.
According to Google video head Salar Kamangar, connected TV will usher in an era of programming that will allow viewers to interact with content on their screen. He discussed his thoughts on where video entertainment is headed Tuesday at News Corp.'s D: Dive Into Media conference here.
The changes will constitute TV's "third wave," in which smaller groups of people gravitate toward thousands of niche channels, Kamangar said. The first wave refers to broadcast networks (few options, huge audiences), and the second to cable channels (hundreds of options, each with smaller audiences).
"We want YouTube to be the platform of these next generation of channels," Kamangar said.
TV programs should have "gamification" components, meaning viewers will be rewarded for participating like in a video game, Kamangar said. Shows should be shaped by feedback from viewers left as comments, he said. (Good luck making sense out of many of the comments posted below YouTube videos.)
For example, a show's ending should be shaped by fan input, Kamangar said. Will Wright, the video-game designer who created "The Sims" and "SimCity," has done some of this sort of experimentation for his show "
Bar Karma
" on second-wave network Current TV.
Sports provides some particularly interesting scenarios for exploiting third-wave technologies. During a football game, viewers could choose which helmet camera they want to watch from, Kamangar said. Friends could sit their avatars next to each other in the stadium, he said.
They even could vote, along with everyone else in the virtual stadium, on which play the quarterback should run, he added.
"This is possible over IP," Kamangar said, using a technical term to describe the Internet. "It's not possible (yet), but it will be possible."
Recommend Web Postings:
Recommended From around the web